Choose from our range of Guatemala holiday packages below that each include your flights, accommodation, and often special bonuses like tours and free upgrades. If you can't find the package you're looking for, contact one of our friendly consultants on 6692 9778 and don't forget to ask about customising a package to suit your needs.
Guatemala is the kind of country you enter knowing very little about but quickly fall in love with once you're there. Its stunning natural beauty is complemented by warm, smiling locals, an intriguing local culture and countless fascinating historic sites.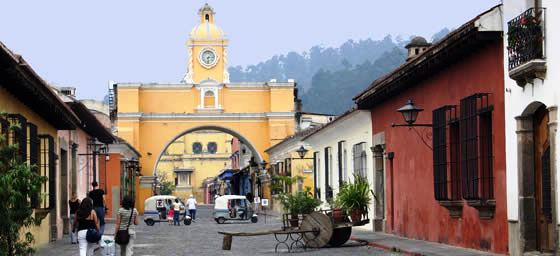 The Charming Town of Antigua
Don't miss out on a visit to the charming town of Antigua. You could be forgiven for thinking you were wondering the streets of a quaint European village while exploring Antigua. This town is hugely popular with students of Spanish, with language schools and cute hostels around every corner. Antigua offers amazing scenery and is surrounded by three volcanoes, one of which offers visitors the chance to get up close and personal with flowing lava.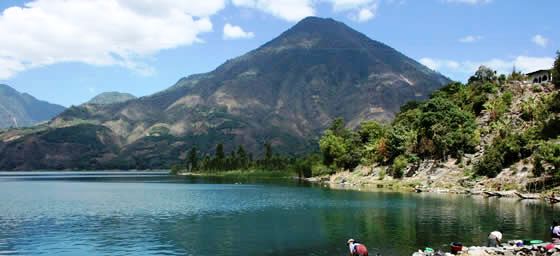 Lake Atitlán (Lago de Atitlán)
For an unforgettable outdoor adventure, pay a visit to the natural playground of Semuc Champey, near the town of Lanquin. Though a little difficult to get to, this hidden treasure is well worth the journey. Climb up waterfalls, swim in cascading turquoise pools, explore a network of caves by candle light and hike to breathtaking lookouts in this adventure-packed region.
Guatemala Airport (GUA)
Flights to Guatemala will disembark at La Aurora International Airport.
La Aurora International Airport (GUA) is located 6.4 kilometres south of Guatemala City's center and 25 kilometres from Antigua. As Central America's fourth busiest airport, La Aurora is undergoing modernization and expansion works to accommodate increasing passenger volume.
Airlines that fly to Guatemala
Airlines that offer cheap flights to Guatemala from Singapore include:
For more information on the airlines that offer flights to Guatemala, have a look at our international airline page.